In the name of Allah, the most gracious, the most merciful.
My name is Adebimpe Saudat Adedoyin. I am a native of Ibadan, Oyo State. I grew up in a large household of 7 siblings and extended family members many of whom made very impressionable impact on my upbringing as a child.
My dearest and beloved late father, Layiwola Abdulganiyu Adedoyin AKA Wadoyin, (may Allah grant him Jannahtul Firdaus in the hereafter Allahumma – ameen) made the greatest impression on me from my youth. Even though, my father was a middle-income entrepreneur, yet he his acts of philanthropy in our neighborhood would eclispe that of a billionaire.
I recall fondly how my father would meet and subsequently help mere strangers in need. He would occasionally accost an indigent child hawking during school time and would ask them where their parents were and why they were not in school. My father paid school fees for numerous indigent children in this manner.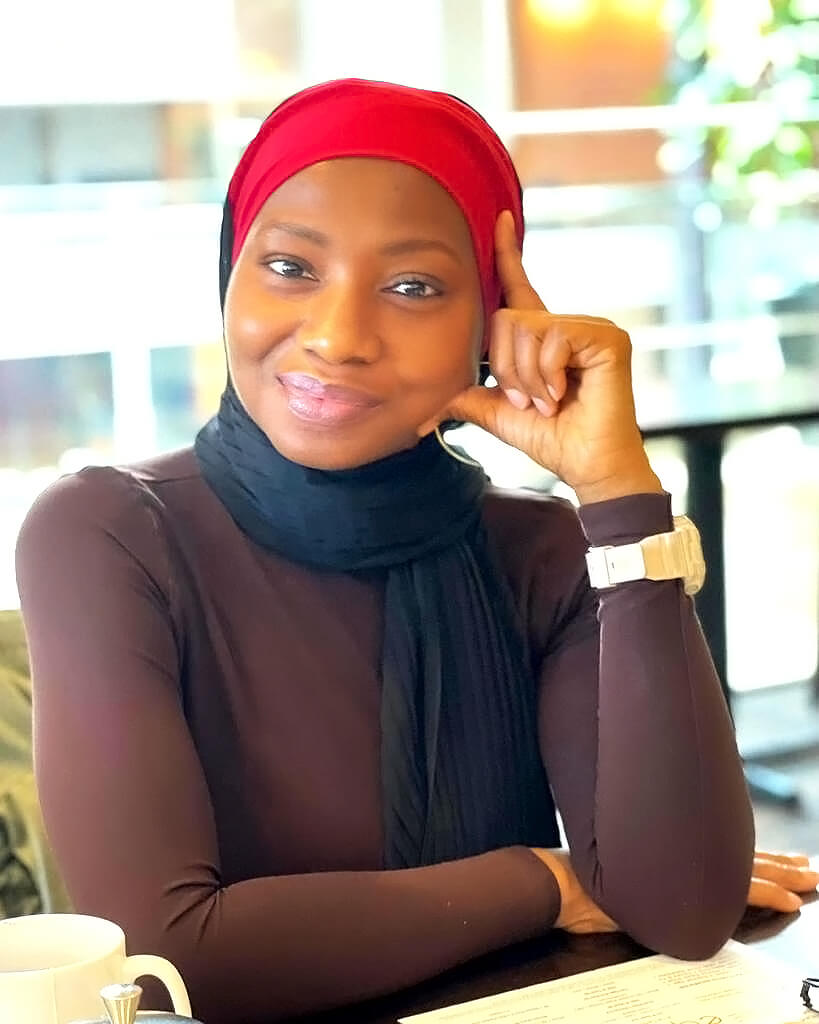 When I and my siblings became older and quite independent, my father would often promise to help some of his own neighbors on behalf of we his children. He would not even first seek our consent before creating the obligation for us. My father's driving principle was that one must always help those in need regardless of the circumstance or situation! He was indeed an admirable role model.
Based on the principles instilled in me by Wadoyin, offering aid came with ease to me as soon as I could understand the process of Sadaqah (voluntary charity) and Zakat (compulsory charity). Thus, any case I came across was seen as an opportunity for me to help. For me, as long as it was aid related, regardless of age, class or deen, I would rally round friends and raise money for that cause. Allah subhana wa ta'ala blessed me with amazing family and friends who have always supported my drive to assist the needy.
A few years ago, my local masjid in Lekki, Lagos; Lekki Muslim Ummah (LEMU) madrasah class was full and bubbling with children from all parts of Lekki regardless of their class. The madrasah fee per child was then around N2500 ($5) per month. The madrasah fee later quadrupled in 2018 and rose to N10,000 ($20) per month per child.
Suddenly we had fewer students attending the school. I made some private enquiries and I found out that the many of the children living in uncompleted buildings around and who used to come to the mosque suddenly stopped due to the increased fees.
I was caught in a predicament. How can I help to resolve this? It is understandable that the mosque requires some basic level of income from the fees to pay the teachers' salaries. Yet we also need to ensure that indigent children are not excluded from the school due to financial reasons. I thought hard about how to strike a good balance between this situation.
This brought about the "Adopt a child/more Islamiyah Sponsorship Drive". I started out with the intention of getting sponsors for 20 students but Allah being Al-Alim (The All-Knowing) increased the number to 70 students sponsored currently.
Some current Sponsors adopted 1, 2, 5 and even 8 students depending on their capabilities. What started as a small drive blew up to become a huge one, Alhamdulillah Rabbil Allameen (praise to Allah, Lord of the Worlds)
In conclusion, Yusraa is all about offering aid, relief, help, assistance, whichever name you choose to call it, to those that need it. Yusraa area of coverage of intervention include but is not limited to – payment of school fees, medical bills, house rent support, business support, solicitors' fees for inmates that are presumed innocent or those that have served their term and need assistance getting re-orientated back into society, feeding the needy in suburbs and mostly forgotten communities, widow and single parent assistance, putting student through Hafiz School for Quran memorization and whatever aid may be required.
In conclusion, I owe it all to Allah and to the solid foundation that my Father had instilled in me that 'the heart beats best, when it beats for others.
Thank you
Adebimpe Adedoyin